When I was little, I loved being around teenagers. Mostly because I admired their really big bangs and pastel sparkly lip gloss. However, there was one young and hip chick that I especially idolized, and it wasn't because she had blue eyeshadow. In fact, to my recollection, she never wore any makeup. She had her ears pierced a WHOLE bunch of times, and she was just super cool. My aunt Romy wore mostly black clothing and, at one point, had a white stripe in her jet black hair. She was gutsy and smart. One Christmas dinner, she declared to her Catholic parents that she no longer prayed because she had converted to Zen Buddhism. If you don't already understand the extreme coolness I am describing here, you never will. So, I will just move on.

Well, Romy turned out to be a super intelligent PhD. A research scientist. Brilliant, strong, and still remarkably hip. Love her. She is also tons of fun and fortunately lives close by in a really fun city with tons to do. So, we decided to take the kids to two fun and educational places last month. I am hoping both her coolness and smartness will rub off on my kids. Keep your fingers crossed, folks.

Fun Field Trip Number One: The Children's Museum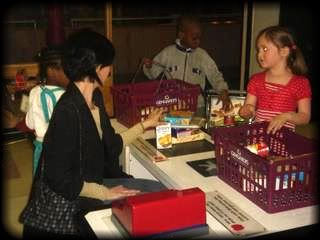 Our next field trip was to the Franklin Institute.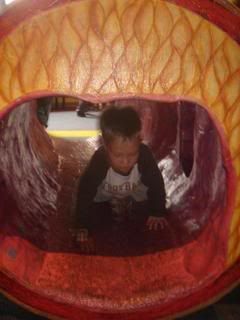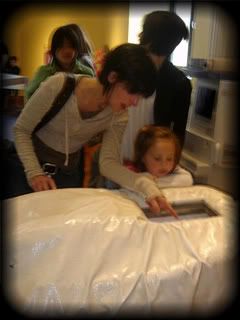 Now, doesn't that look like fun?