March 10, 2008 - Monday

So, here we are. Two years ago today, I was holding a brand new snuggly bundle in my arms. Now, this bundle has quadrupled in size, and has grown from a floppy little thing into a real live boy. I will never forget the night he was born and when I first looked in his eyes. I just knew that he was the absolute perfect addition to our little family. Isn't he just the sweetest little thing ever:

Now, he is such a little clown. I catch him walking around the house making funny faces and cracking himself up just about daily. I am amazed at how quickly time passes, and I try to savor each moment until he is embarrased to be seen in public with me. Here is my big boy with some of his new birthday loot:
This was first thing in the morning, when he got his first bike. Notice Emily in the background...yes, I guess I do allow my children to ride their bikes in the house.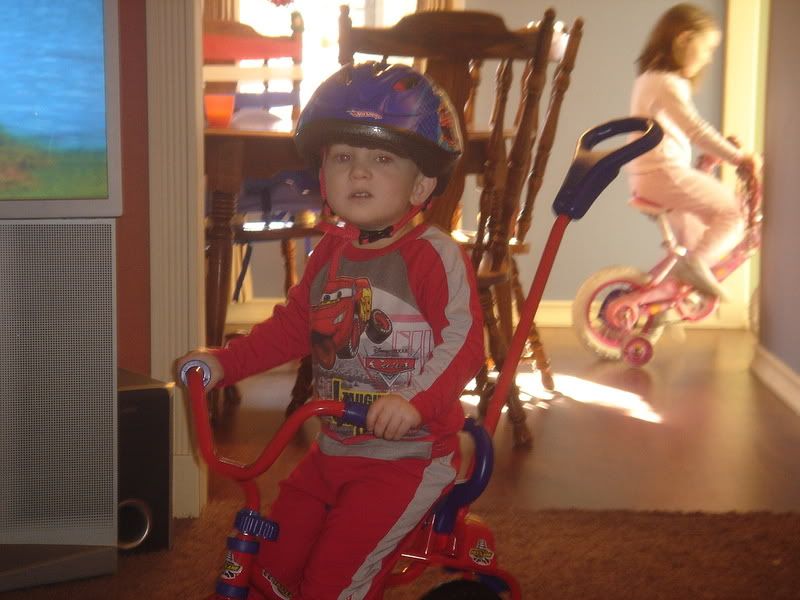 He really did love it...even though he looks a bit stunned in the picture.
Another favorite gift: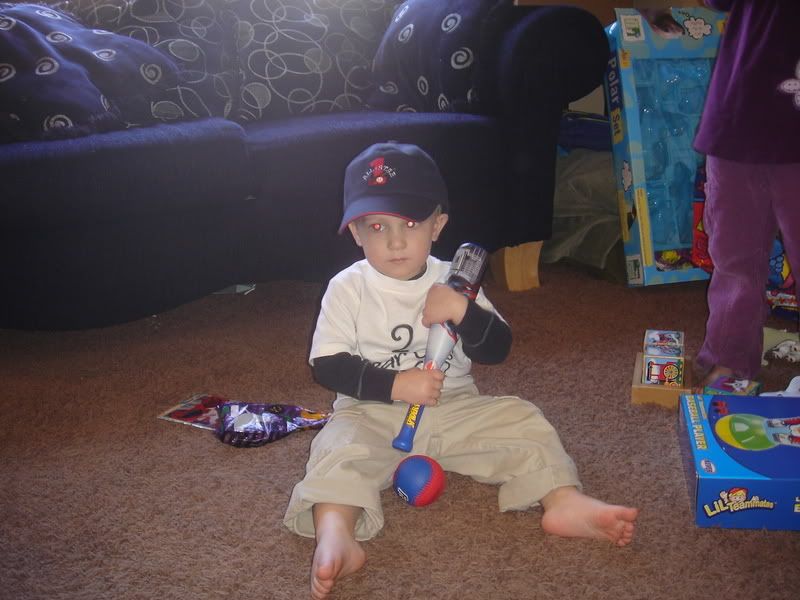 He is not really a demon, I just can't seem to get the red eye reducer to work on his baby blues.
Getting ready to eat cake: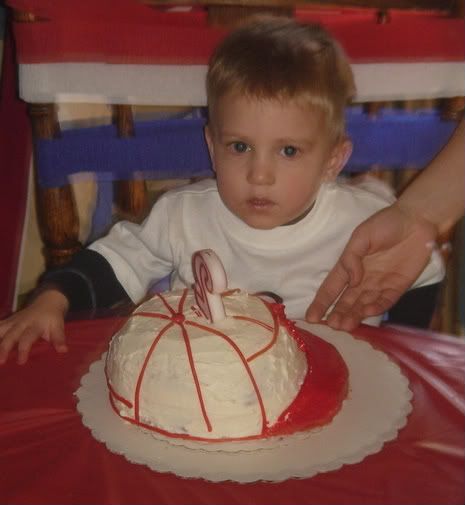 And, one of the big sister enjoying the party: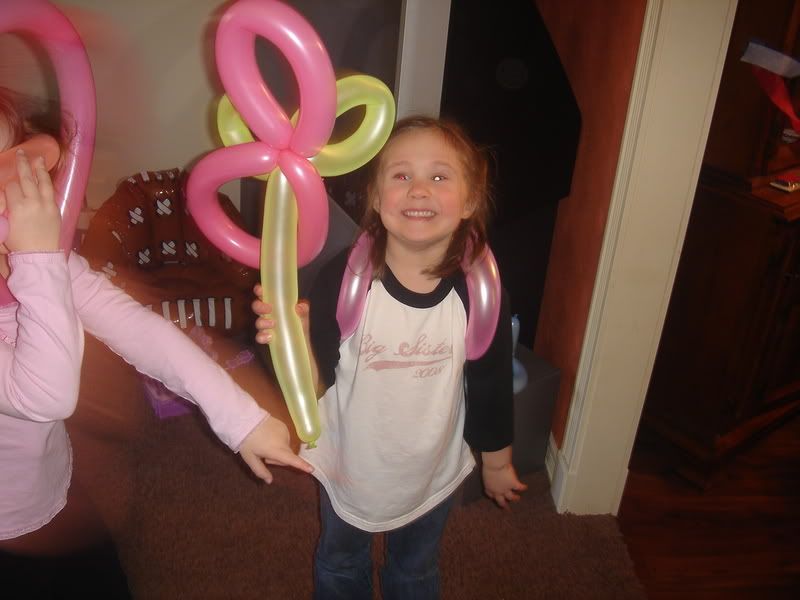 I know, I know...again with the red eyes...apparently, I can only get rid of it on right eyes...the left eyes just stay demonish.
Anyway, that's enough sap from me for one day.