March 2, 2008 - Sunday

Today, we packed up the kiddos and went to the Adventure Aquarium in Camden, NJ. Living close to major cities definitely has benefits, I tell ya. This was a quick 25 minute ride into a whole new world of sharks, fishies, and frogs. The kids had a blast. My third child, Andy, loved it too. He spent the entire ride home discussing how amazing it would be to breathe underwater. "What would be cooler, flying or breathing underwater?" he pondered aloud. "Which would you prefer?" he asked, reminding me that as this gift was bestowed upon me, the word "Behold!" would be thundered by the gift giver. He has really thought this moment through, I guess. Dialogue and all.

This got me to thinking. I have no interest in either of these "gifts". Really, I think combining my impatience and ungraceful nature with either of these things would be a certified recipe for disaster. I am perfectly happy here on land, just me and my two feet. Is that weird? Is this a symptom of my contentness or a demonstration of complete lack of adventurous spirit? I wonder. What do you think?

Anyway, at the Adventure Aquarium,
They let you pet the sharks and starfish: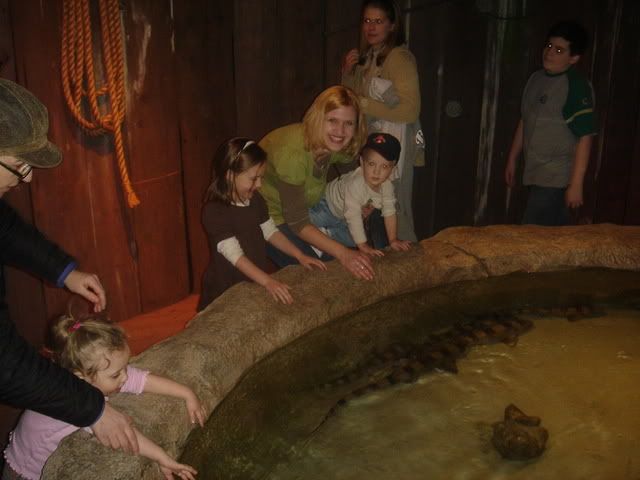 We got to hang out in a rainforest: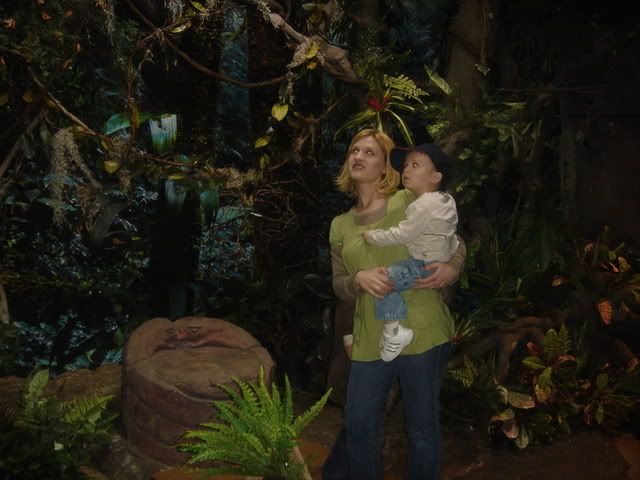 They had these awesome glow in the dark jellyfish: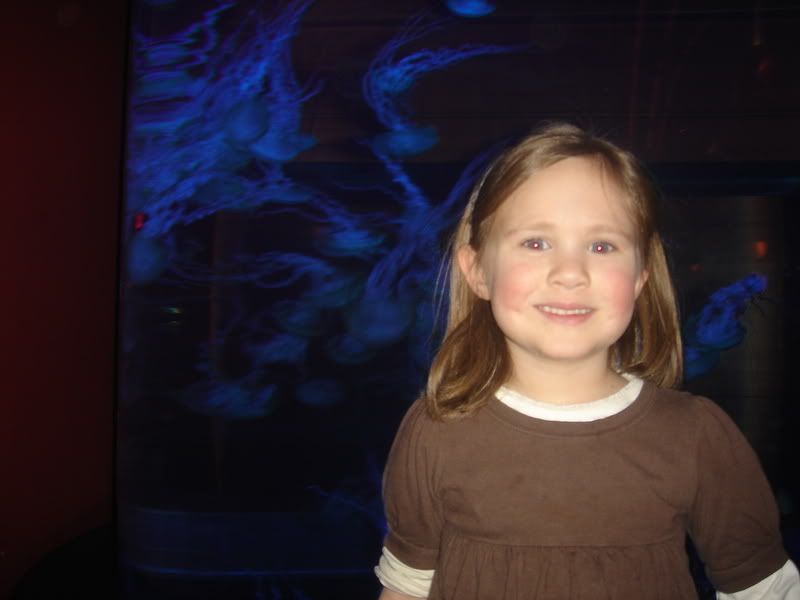 Got up close and personal with some big fish: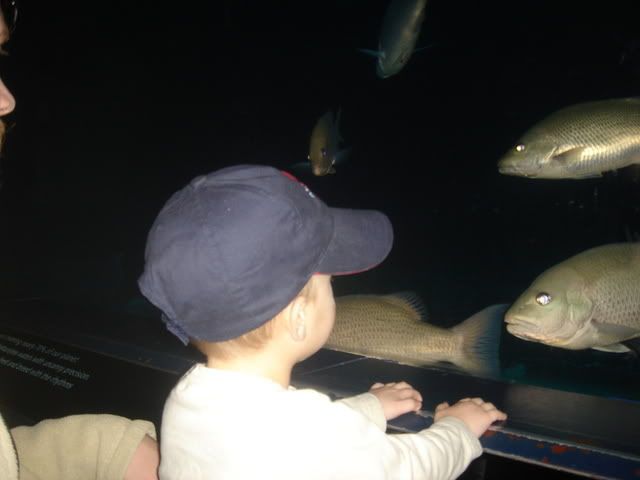 Emily the Angelfish: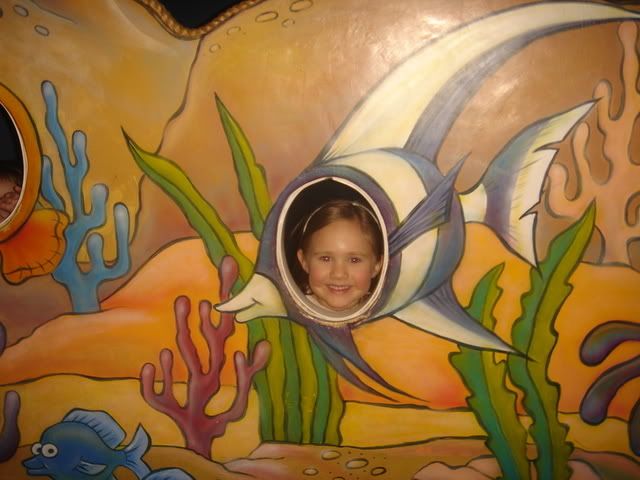 Ethan the Octopus: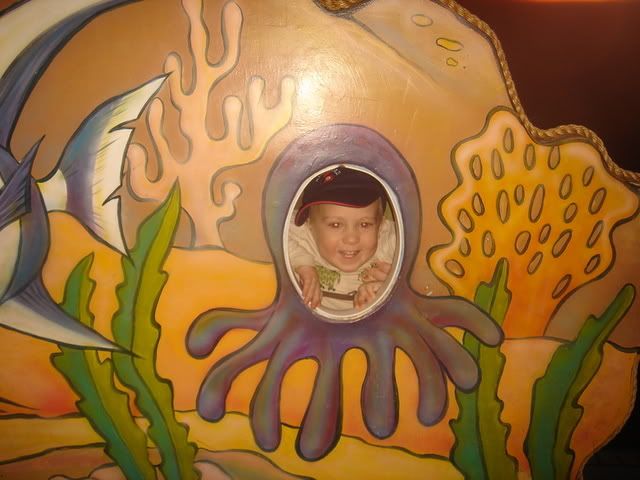 Me and the kiddos: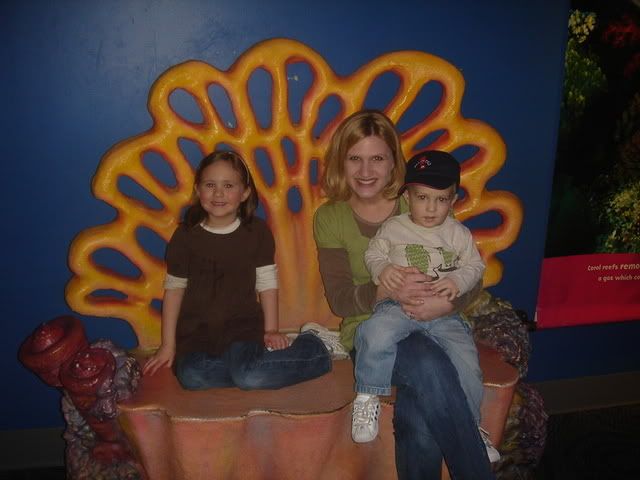 Our attempt at a do-it-yourself family photo in front of the beautiful Philadelphia skyline: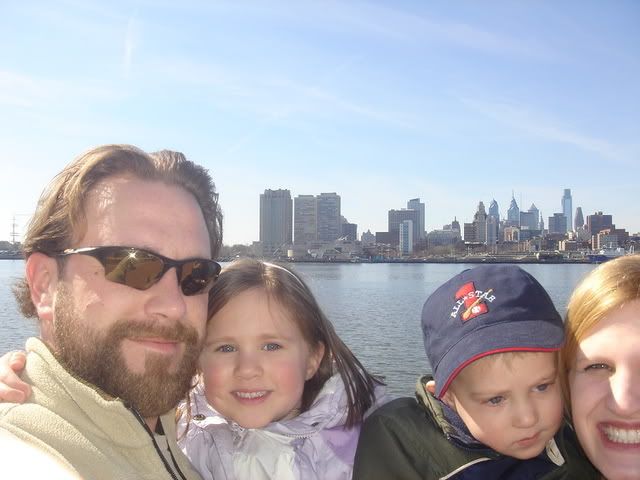 As you can see, it really was a great day. If you have not had the pleasure of visiting an aquarium, I highly suggest you do so. It really is amazing to see all of the wonders from the beneath the deep blue sea. Even for the boring, non-adventurous type like me.