It's that time again, folks. Behold, my weekly writing assignment courtesy of :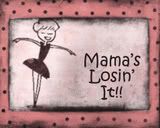 I chose the following prompt:

Do you have reoccurring dreams? What are they about?

WARNING: There is a little bit of gross-ness in this post. Nothing too bad, but I felt the need to warn you.

I do not currently have any recurring dreams, but there was a time in my life that I did. When I was a kid, I would have the strangest dream every time I was sick. Every single time. For about 5 years. It is more bizarre than you can imagine, which is why I can still see it all so vividly.

I am standing on a giant green surface. The green is sort of a felt-like material, but very textured. Kind of like a soft-ish astroturf. There are people around me, but they don't seem to be doing much of anything. They are just kind of milling around, and none of them look familiar. I take their lead and wander around for a while too until I realize that I am actually standing on a giant pool table. I find this out when a ball comes toward me at lightning speed. I run into one of the pockets and save myself. At this point, I would usually wake up, walk into my parents room, and throw up on the floor. Which meant I had actually walked past the bathroom. Why didn't I just go in there to throw up?

Anyway, I would go back to bed, fall asleep, and the dream would continue. I am standing in darkness in front of the doors of a very scary, extremely precarious church. It is a very tall and lopsided structure with uncomfortable angles sticking out every which way. The door is open and the light inside draws my attention to the crooked, rickety stairs going from the doorway all the way to the top. There is a Frankenstein-like monster holding a piano and trying to make his way up the stairs. He is groaning and sweating and drooling. He drops the piano down the steps and it comes, noisily plummeting, towards me. I stand at the bottom of the stairs paralyzed with fear. Then, I wake up and get sick again. This time, I destroy my entire bed. And at least a little bit of the carpet. Right next to the giant bucket my mom has provided for this exact purpose.

When I finally get back to sleep, I am now standing in line at a store. There's a long line of people ahead of me, but nobody is buying anything. Everyone walks up to the cashier and hands her a key. She tries to put it in the register and it doesn't fit. They walk off disappointed. Finally, it is my turn. I hand her my key and she puts it in the register. It fits! She congratulates me and there are bells ringing and all kinds of confetti and celebration. I feel pretty uneasy, but go along with the people who lead me to my prize.

They open up a door to a room and I go inside. I am standing in the clouds. There are pillows and feathers and lots of white and softness. Everything is weightless and perfect. There are children around me squealing with joy, throwing feathers into the air. Laughter and happiness surround me. I feel like I should love it. Except I effing hate it. I can't stand it in this cloud room. I want to get out of here. But how? I begin to sob. Not just cry, I actually sob. This is how I wake up, tears streaming down my face. Just in time to run into the bathroom. And I actually get there in time for a change.

So that's it. Weird, isn't it?